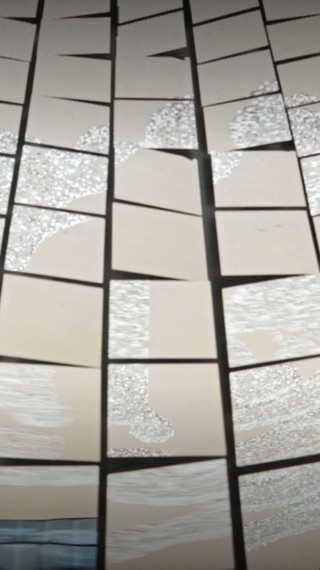 Introducing Burberry Open Spaces in Shenzhen, China. A pioneering new social retail store born from our founder Thomas Burberry's spirit of innovation. Powered by Tencent, it occupies the space between the physical and social worlds. A store of tomorrow for today that connects and rewards our community as they explore in person and online.
A Window Into Our World
At the entrance to Burberry Open Spaces is our interactive window. A living sculpture reflecting the mirrored runway from the Burberry AW20 show – it responds to body movement to create a unique and immersive moment to capture and share with friends.
Retail Reimagined
Together with Tencent, we have developed a custom WeChat Mini Program which brings our store to life through exclusive content and personalised experiences. The bespoke companion adds a layer of digital discovery to the physical space, unlocking exclusive product content, audio guides, one-to-one appointments, table reservations and upcoming events. Each customer also receives a playful digital animal character that evolves the more they interact with the space, with new characters and outfits to discover.
Thomas's Cafe
A collaborative space inspired by our founder's legacy of bringing communities together, Thomas's Cafe references house codes from our signature beige to the Burberry animal kingdom. Providing a unique celebration of English and Chinese tea culture alongside a future calendar of talks, workshops, exhibitions and live performances.
A Fitting Departure
Discover our three immersive fitting rooms, each with a library of playlists and its own distinctive design featuring a Riccardo Tisci signature – from an infinite mirrored world to a vibrant interpretation of our Thomas Burberry Monogram and a floor-to-ceiling fawn print.
The Trench Experience
A groundbreaking celebration of our iconic coat, The Trench Experience includes an exclusive space that is unlocked through interacting with the store and WeChat Mini Program. An homage to Thomas Burberry's vision of creating breathable weatherproof garments to protect against the elements. The hidden room brings our heritage of the outdoors to life through a multisensory digital exploration of nature.
The MixC Shopping Mall
No. 2888, Keyuan South Road
Nanshan District, Shenzhen
Discover More